Join Boardwalk Community Garden in their fight to regain their community space!
Tuesday, June 10, 9:30 AM
Brooklyn State Supreme Court
360 Adams Street, Courtroom 441
Let's stand in solidarity with our sisters & brothers struggling to salvage their right to live in peace and in human dignity. REMEMBER: "Injustice anywhere is a threat to justice everywhere." – Martin Luther King, Jr.
For more information on this case, see an update from Ray Figueroa and an open letter from Karen Washington.
Boardwalk Community Garden, 2012, photo credit Rob Stephenson,Five Borough Farm.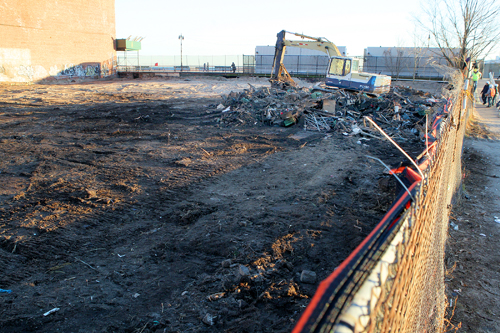 Boardwalk Community Garden, December 2013, photo credit Steve Solomonson, brooklynpaper.com