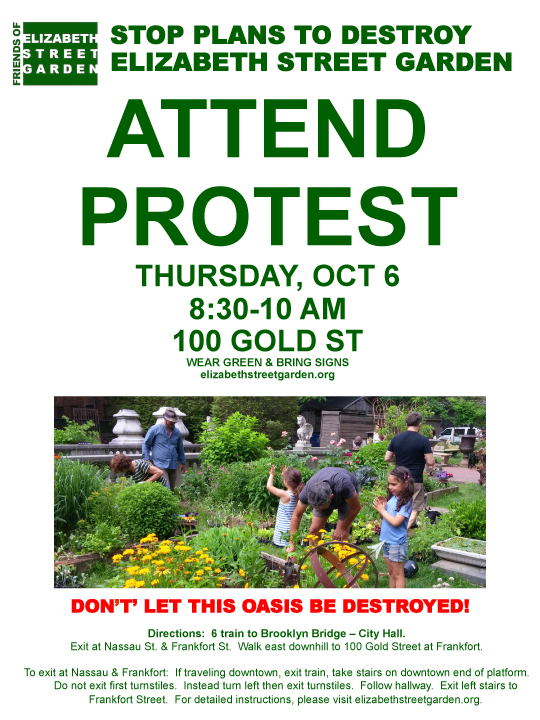 Join us to protest for Elizabeth Street Garden
Thursday, October 6 from 8:30-10:00am
Wear green.
Bagels and coffee provided.
Show developers that we will not stand by and watch our precious neighborhood green space be destroyed!
Please RSVP.
Your presence will be felt by every developer who walks in for NYC Housing Preservation and Development's pre-submission conference.